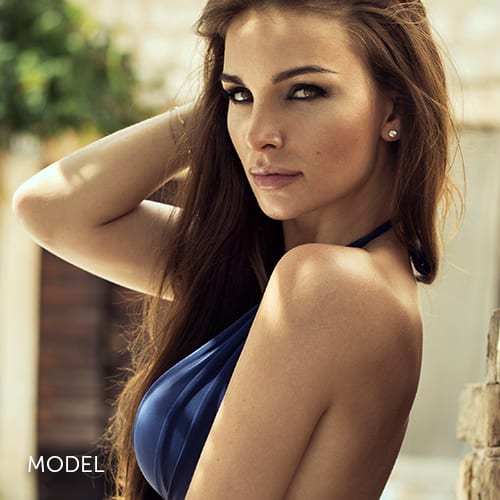 At Schoemann Plastic Surgery near Carlsbad, Dr. Schoemann sees hundreds of women each year who are interested in changing the size and shape of their breasts through breast augmentation. In fact, as a double board-certified and fellowship-trained plastic surgeon, this procedure is the most popular one he performs.
With years of experience honing his surgical skills, Dr. Schoemann understands exactly which surgical option to use for each patient to provide them with the aesthetic improvement they are seeking while prioritizing patient safety and comfort. No matter your reason for choosing breast augmentation, you can trust that he has your best interest and happiness in mind, and will work with you to develop a surgical plan that will provide you with attractive and balanced results you will be proud to show off.
Breast Augmentation Explained
Breast augmentation is an elective surgical procedure that board-certified surgeons like Dr. Schoemann use to provide women with improvement to the appearance of their breasts by changing their size and shape with breast implants. Carlsbad women who have asymmetrical breasts, breasts that have deflated after pregnancy or weight loss, or even those who are seeking breast reconstruction after a mastectomy will benefit from breast augmentation.
The breast augmentation procedure can be performed using a variety of surgical techniques and can be customized using different types and shapes of breast implants. When you meet with Dr. Schoemann for your initial consultation, he will explain exactly how he can address your specific concerns and achieve your desired results through breast augmentation.