About Eyelid Surgery
The eyes are an attractive component of the face that deserve to be shown; however, an abundance of skin above or under the eyes can create an aging look. Encinitas, CA plastic surgeon Dr. Mark Schoemann offers blepharoplasty (also known as eyelid surgery) to remove excess skin and lift the upper or lower eyelid, creating a younger and awakened facial appearance. Countless men and women undergo eyelid surgery at Schoemann Plastic Surgery to reduce puffy bulges, leading to improved function and appearance. Upper and lower eyelid surgery creates a fresh, youthful appearance and can produce subtle yet striking improvements.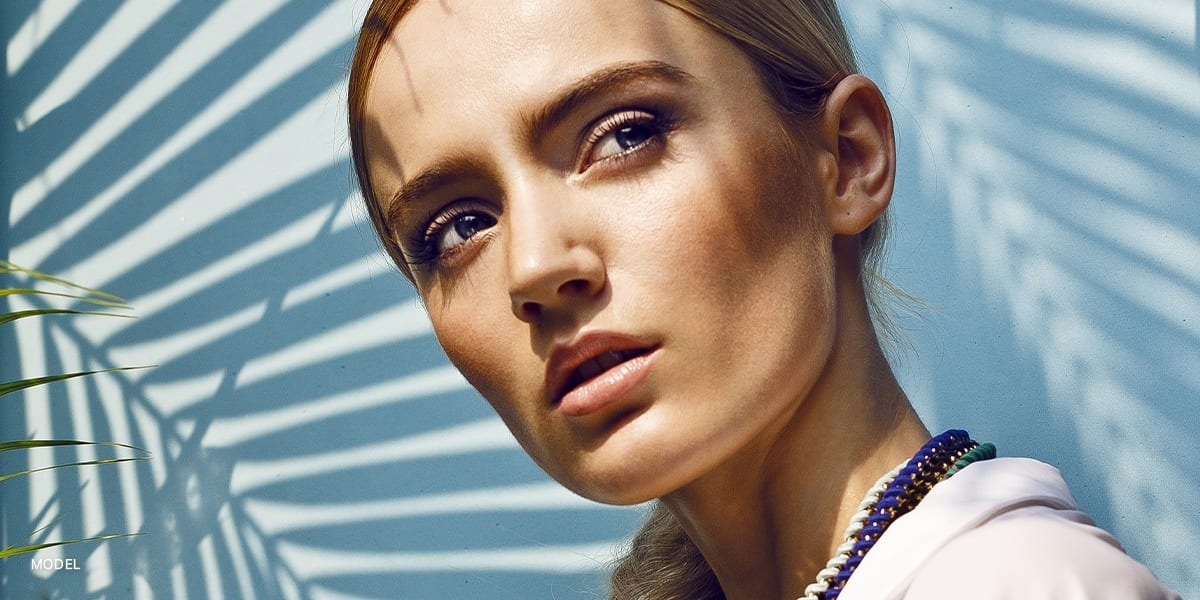 ---
Ideal Candidates
Eyelid surgery is a cosmetic surgery that is sought out by both men and women. During your private consultation, treatment alternatives will be discussed with Dr. Schoemann based on your symptoms that need to be addressed. In most cases, ideal candidates are impaired by excess, hanging skin and folds above their eyes, or bulging skin below bottom eyelid. These conditions can cause vision impairment that can hinder daily life. For a rejuvenated appearance, eyelid surgery may be the right procedure for you. If you have loose skin that droops on the upper eyelid or bulges and puffiness under the eyes, blepharoplasty can correct this to give you a younger appearance.
---
Surgical Technique
Depending on the complexity of the blepharoplasty, general anesthesia or IV sedation will be given. This cosmetic procedure may be done on the upper eyelid alone, on the bottom eyelid, or a combination of both upper and lower.
Upper – Upper blepharoplasty assists in diminishing the hanging of skin that droops over the eye to create a more appealing eyelid appearance. An incision is usually made along the lash line or crease to trim away tissue and fat.
Lower – Lower eyelid surgery is performed to reduce puffy skin under the lower eyelid. The incision is placed just under the lash line to allow access to remove fatty tissue, and the skin is delicately lifted to produce a smoother look. In some cases, a nonsurgical laser treatment can be applied to assist with discoloration, while dermal fillers can be used for added smoothness if necessary.
---
What to Expect
Blepharoplasty can last up to two hours based on whether one or both eyes are treated. After the procedure, you should expect a few days to rest and avoid strenuous activities. Ice packs can help reduce bruising and swelling. The results from blepharoplasty can last years, but even though they are lasting, the aging process does not stop. To complement your surgical outcomes, facial rejuvenation treatments at Schoemann Plastic Surgery such as lasers, chemical peels, and fillers can be paired to create a fresh appearance.