About Breast Augmentation
Breast enhancement surgery is a procedure that resizes the breasts for a fuller appearance. It is known as one of the most desired cosmetic surgeries, granting women who are unhappy with their breasts numerous options for aesthetic improvement. Using breast implants or fat grafting, this cosmetic treatment improves breast size and shape and produces an attractive and balanced outcome. Double board-certified and fellowship-trained plastic surgeon Dr. Mark Schoemann is highly skilled in executing this procedure, performing numerous breast augmentations each year that prioritize patient safety and comfort. During your consultation at Schoemann Plastic Surgery in Encinitas, CA, Dr. Schoemann will address your concerns and desires, providing you with all of the options available to tailor a holistic surgical plan that reaches your goals.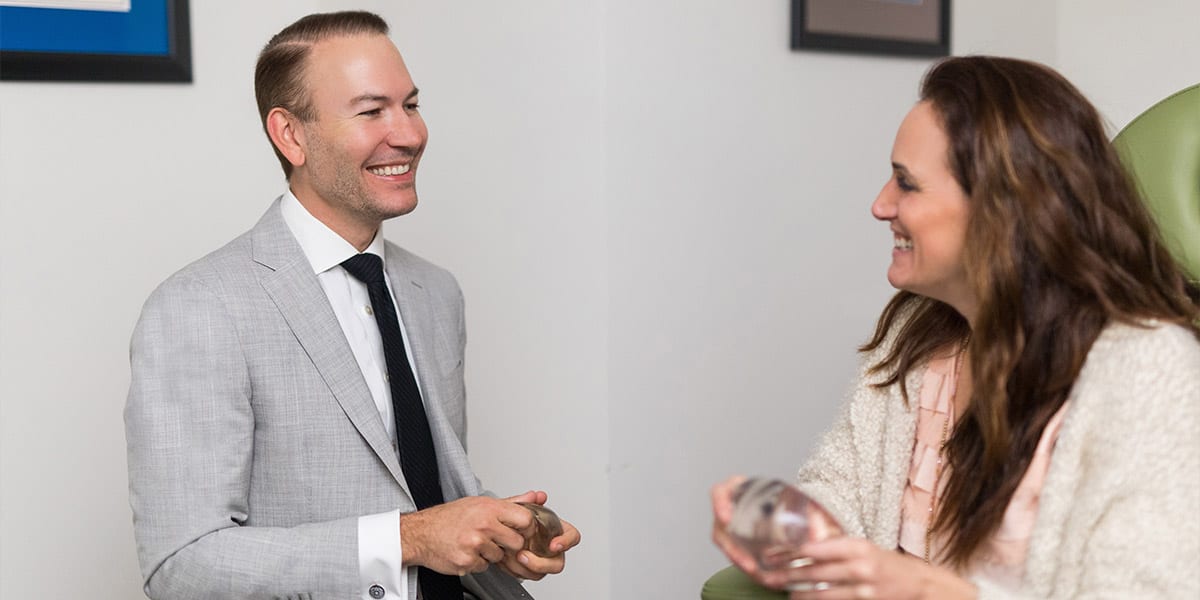 ---
Breast Implant Options
During your consultation with Dr. Schoemann, the correct augmentation method will be chosen based on your body frame and the results you hope to attain. Breast implants come in varying sizes, profiles, shapes, and textures — all of which are taken into consideration in order to achieve your desired look. Today, the most commonly chosen breast implants are saline or silicone, both widely chosen and approved by the FDA (Food and Drug Administration). It is important to mention that individuals considering saline breast implants must be 18 years of age, while patients must be 22 years of age in order to undergo an augmentation using silicone. Two other types of augmentations include gummy bear implants and an autologous approach through fat grafting. Aside from the type of augmentation chosen, there are other notable factors to consider.
Saline Breast Implants
Saline breast implants are so named because they are filled with sterilized saltwater. These implants are empty when they are inserted and then filled once they have been carefully put into position. These implants tend to be a bit firmer than other types and allow your surgeon plenty of flexibility to adjust the implant's volume.
Silicone Breast Implants
Silicone breast implants are filled with silicone gel, a thick fluid that is made to resemble the appearance of human fat. In fact, most women say that silicone breast implants offer a more realistic and life-like effect than saline ones, though this is purely a matter of personal preference.