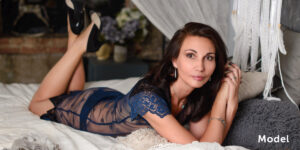 Unlike more complex and invasive surgical cosmetic procedures, the results from anti-aging procedures are not as permanent. The effects can range from 3-4 months to as long as a year, depending on what type of injectable was used.
At Dr. Schoemann's Encinitas practice, several different types of fillers and injections are available to ensure we are providing our patients with the most premium options for their anti-aging needs:
BOTOX – An injectable that consists of a purified strain of botulinum toxin (Type A) that blocks the movement of facial muscles and smooths out dynamic wrinkles.
Juvéderm – An injectable dermal filler consisting of a synthetic form of Hyaluronic Acid (HA) that boosts your body's natural production of HA and collagen for plump and healthy skin.
Kybella – An injectable with the active ingredient deoxycholic acid (DA) for under the chin that allows the body to break down and fat cells to eliminate the dreaded "double chin."
Restylane – Similar to Juvéderm, an injectable dermal filler made of synthetic HA that provides the appearance of supple skin and can decrease wrinkles. Restylane can also be used to add volume to the lips and cheeks.
Bellafill – A collagen-based facial filler that is known for being long-lasting. Bellafill plumps and smooths the skin to lift wrinkles and add fullness.