About Laser Skin Resurfacing
Laser skin resurfacing at Schoemann Plastic Surgery is a nonsurgical cosmetic procedure that uses pulsating beams of light to exfoliate damaged surface skin. The treatment is great for correcting facial lines and wrinkles and for improving skin blemishes like acne scars, pigmentation, and more. Also called a laser peel, laser skin resurfacing is a great facial treatment for patients desiring softer, clearer, youthful-looking skin. Depending on the condition of your complexion, the laser will be adjusted accordingly. There is some downtime required following most laser skin resurfacing procedures. Any concerns or questions can be discussed with Encinitas, CA plastic surgeon Dr. Mark Schoemann during the consultation.
Types of Laser Treatments
Schoemann Plastic Surgery offers multiple laser skin resurfacing techniques that are chosen based on your skin's needs. Our specific technologies, UltraPulse, AcuPulse, DeepFX, ActiveFX, are considered and chosen according to your unique needs. Each technology falls under one of the following categories:
Ablative Laser Treatments
Ablative lasers eliminate thin layers of skin, like a deep chemical peel or dermabrasion, with a precision that allows the technician to avoid skin damage. Ablative lasers are best for tightening skin and correcting wrinkles and acne scars.
Non-Ablative Laser Treatments
Non-ablative lasers do not remove any skin — the light creates micro-damage to the skin to prompt the body's natural healing response. Non-ablative procedures are ideal for minimizing fine lines and wrinkles on patients who are able to wait several months for strong results.
Fractional Laser Treatments
Fractional lasers are both ablative and non-ablative that create micro-damage in the lower layers of the skin. The skin's automatic healing creates firmer, healthier skin. Fractional lasers may also be performed to help deep wrinkles, acne scarring, sun damage, and pigmentation problems.
Reviews
"My Husband recently had a surf accident that broke his Jaw.  Dr. Schoemann was our saving grace.  He made him self available that night in the ER to meet with us and discuss the surgery.  He was able to get surgery done the next day.  He was available by phone to answer any questions prior to surgery.  He did an amazing job on the surgery and gave us such piece of mind putting us at ease through out the whole process.  Every follow up visit has been incredible with not only  with amazing care but his office is so friendly and on-time.   We never feel rushed we have time to think and ask questions.  We feel so fortunate to have had him in our time of emergency.  We wanted to let everyone how incredible he is with face and jaw repair."
- P.S. /
Yelp /
Apr 25, 2018
"Can't say enough about this doctor or staff . they are so kind and skilled. I've had three procedures done and I'm a very happy customer ? very reasonably priced to !"
- K.E. /
Facebook /
Feb 02, 2018
"I highly recommend doctor Schoemann . - Wonderful he was kind and easy to talk to. Answered all my questions. And did an excellent job. Also I cannot say enough about the staff they are kind and accommodating. I don't exactly look like all of the people that come in there I'm younger I had tattoos colored hair piercings. I felt a little nervous , that I wouldn't fit in but not for a second that I feel judged. They also have..."
- K.3. /
RealSelf /
Feb 02, 2018
"One year post op from breast augmentation and I could not be happier!!!  Dr. Schoemann is one of the best and most caring plastic surgeons, so highly recommend him.  Enjoyed his services so much that I have gone back to him twice now for botox and now that he has a UltraPulse CO2 Resurfacing Laser that is going to even further minimize fine lines, correct discoloration and clear up some acne scarring.  I have referred several people to Dr. Schoemann now and all of them have been pleased with his work as well."
- M.S. /
Yelp /
Jan 11, 2018
"One of the best!! - A little over one year post op from breast augmentation and I could not be happier!!! They look so real and natural. Dr. Schoemann really listened to what I wanted and is one of the best and most caring plastic surgeons, so I highly recommend him. In fact I have enjoyed his services so much that I have gone back to him twice now for botox injections. He now has a UltraPulse CO2 Resurfacing..."
- M. /
RealSelf /
Jan 11, 2018
Previous
Next
There are several factors to take into consideration when deciding which laser peel treatment is right for your skin. Laser skin resurfacing is designed for anyone who is unhappy with their general complexion. If you have sun damage, acne scars, age spots, lines and wrinkles, redness, or pigmentation concerns, a laser skin resurfacing treatment can be needed to address these cosmetic flaws. In addition, laser skin resurfacing works well for patients who have scaly patches, rough texture, or other irregularities. This treatment is not recommended if you have very dark skin or active acne. Also, it is important to be aware that there is downtime associated with these laser peels. Some patients, depending on the condition of their skin, may need up to 2 – 3 weeks for recovery.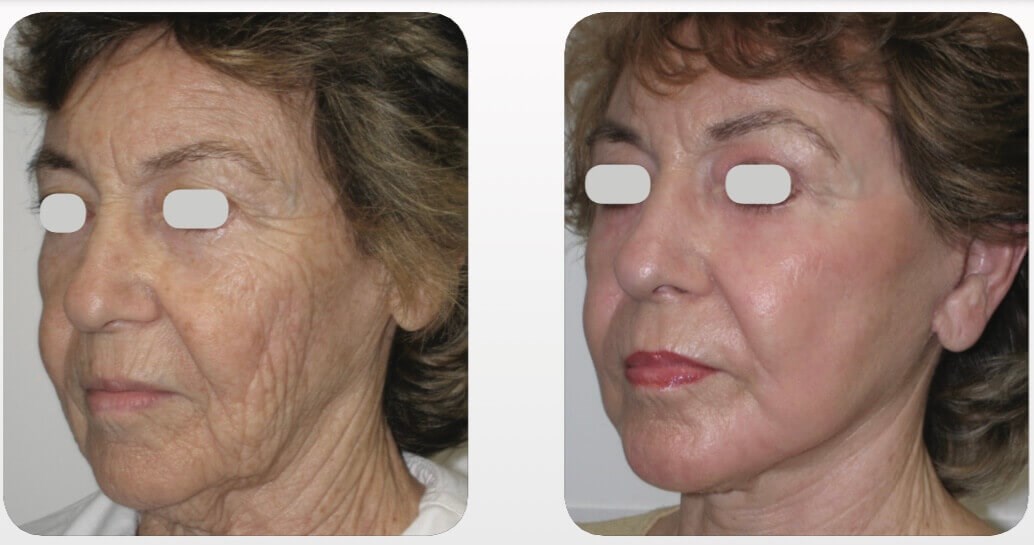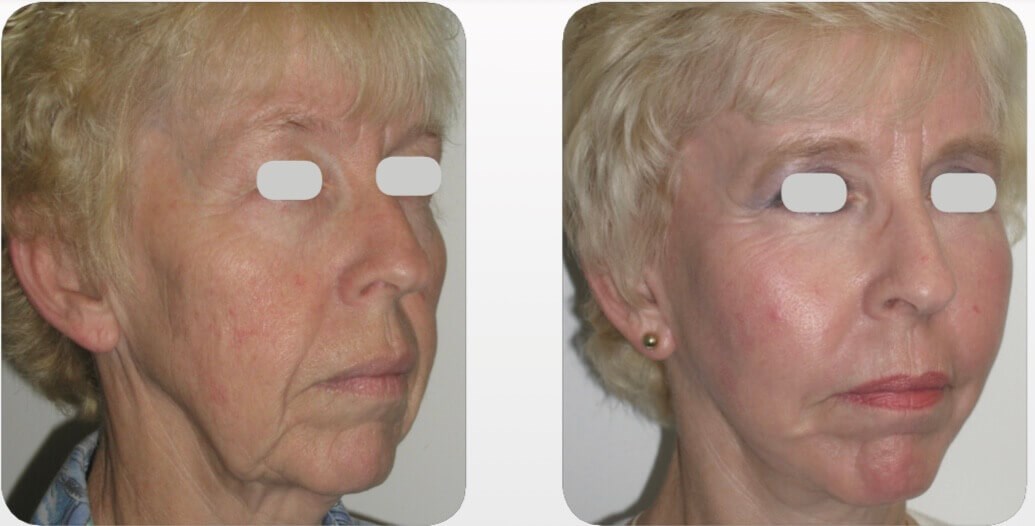 When you have a deeper or more intense laser resurfacing treatment, you may be asked to use a retinoid cream for a few weeks before your laser procedure. This helps prepare the skin for better results. Medication will be prescribed prior to the treatment to help minimize pain for greater relaxation during your session. If your skin needs mild correction, a topical anesthetic will be used to numb certain areas where the laser will target. For the full face or more intense laser treatments, some form of sedation may be used. During the procedure, you will relax in our treatment chair while the laser glides over the skin, precisely targeting the specific sections for resurfacing. You will feel warmth from the laser followed by cold air from the built-in cooling system. The laser works to eliminate dead and damaged skin cells while also stimulating natural collagen production.
After lighter peels, a healing ointment will be applied to the skin and you can return home to recover. The skin will appear red and there will be some irritation and swelling. This should subside within a couple of days, but the peeling process will last over a 3 – 5-day timeframe. If you are receiving a more intense laser treatment, your recovery period will last longer. The treated areas will most likely be covered by dressings and the irritation, swelling, and burning side effects will be more intense. Medication can be prescribed to minimize these side effects. The recovery time associated with a deeper laser peel can last 2 – 3 weeks. All patients should reduce their sun exposure after their treatment and apply sun protection frequently. For all peel intensities, the skin will naturally flake, crust, and peel away. It is vital to avoid interfering with the healing process to evade scarring and to protect the treated area from UV exposure. Once the peeling process has been completed, your skin will feel softer while looking rejuvenated, younger, and clearer.
A Softer, Clearer Complexion
A laser skin resurfacing peel offers excellent results if you want a younger-looking complexion. If you are thinking about a laser resurfacing treatment and would like to learn more about them, as well as other nonsurgical treatments Schoemann Plastic Surgery offers, we invite you to call our office in Encinitas, CA today to schedule your consultation with Dr. Schoemann.
Related Procedures