At Schoemann Plastic Surgery, Dr. Schoemann and his team have a reputation for providing compassionate, high-quality care for each and every patient. He works diligently with every patient he sees in a one-on-one capacity, listening to their desires, in order to ensure he provides them with beautiful, natural-looking results.
As a double board-certified and fellowship-trained plastic surgeon in the San Marcos area, Dr. Schoemann specializes in every type of plastic surgery. Whether you are interested in turning back the hands of time and erasing the signs of aging on your face through facelift surgery or non surgically, or you would like to return to your pre-pregnancy body shape, Dr. Schoemann can help by customizing your treatment, so your results are achieved.
Meet North County San Diego's Plastic Surgeon, Dr. Schoemann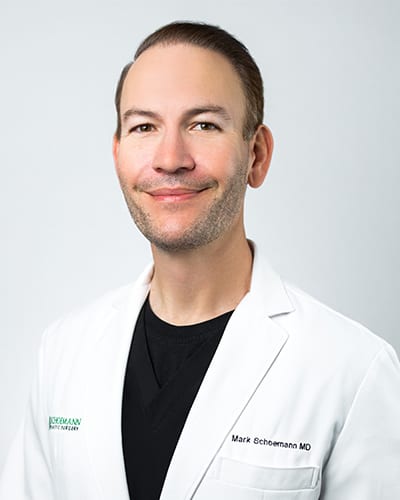 Dr. Schoemann earned a highly exceptional education and with it he has gained the training and experience needed to perform plastic and reconstructive surgeries of the body, face, and hands with precision and artistry. Before he began working with adults, Dr. Schoemann performed craniofacial surgery on small children, providing them with life-changing results. Now, San Marcos area men and women can receive these same beautiful results thanks to his meticulous skill and understanding of the delicate intricacies of the human body.
Dr. Schoemann is certified by both theAmerican Board of Surgery and the American Board of Plastic Surgery. In addition, he holds memberships with theSoutheastern Society of Plastic Surgeons and the American Society of Plastic Surgeons.